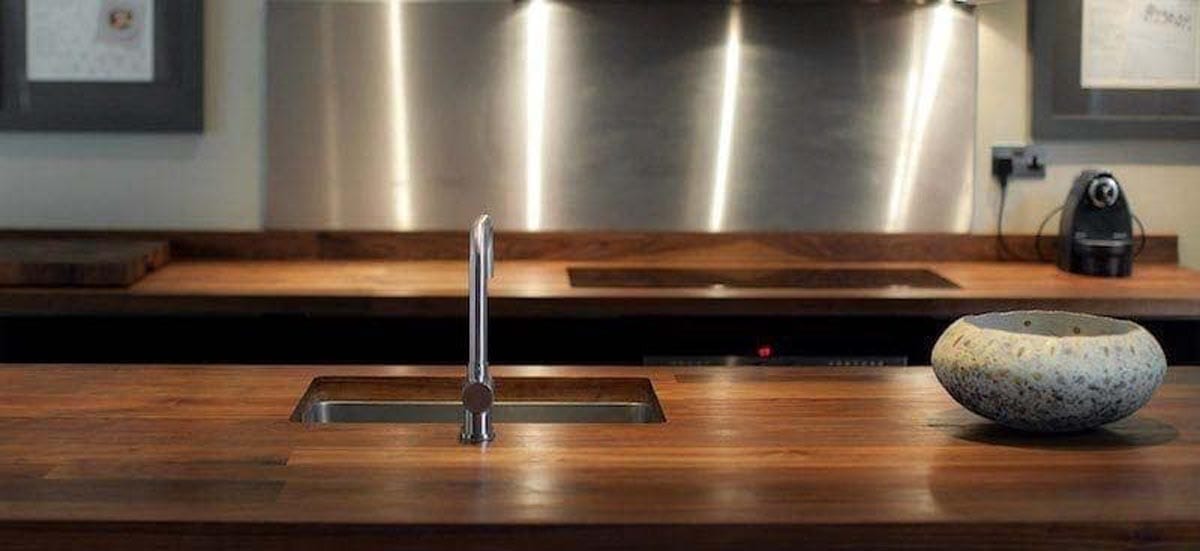 Cleaning Kitchen Worktops: Our Handy Guide
---
A new fully fitted kitchen with brand new worktops probably isn't the kind of thing you're going to want to buy too many times in your lifetime. Thankfully modern kitchens are made with robust materials and they are built to last. With the right care, you can ensure you get years and years out of your quality kitchen and cleaning kitchen worktops is something not to take lightly.
Different materials require different care, and the amount of care required may be something you want to think about when choosing the materials for your flooring, counters and kitchen. Here we have some tips and advice on how to care for your new fitted kitchen, and today we're concentrating cleaning kitchen worktops!
Cleaning Kitchen Worktops
How you care for your kitchen work surfaces will depend on what they are made of, and knowing how to care for them will ensure your new kitchen lasts you many years to come. There are so many different detergents on the market today, many of them with strong chemicals, and they aren't always necessary. Here's our guide to caring for your kitchen surfaces.
Wooden Worktops
As you'll know, wood is porous and this is why wooden work surfaces require oiling, and this will need to be done on a regular basis to keep your surfaces water resistant. And we say water resistant because while water won't soak into the surface, it's still advised not to leave any standing water on your kitchen work surfaces. Wooden surfaces will then require pan-stands, as hot pans can cause some marking.
Thankfully the beauty of wood is that the surfaces will change and pick up marks over time, natural patina is the beauty of wood, but if you do want to freshen up and clear off wear and tear, you can just sand back and start again!
Wooden work surfaces are fairly easy to keep clean with low dilution of detergent and warm water.
Granite Worktops
Granite is about as hard wearing as it comes, and if you're splashing out on granite work surfaces then chances are you know a thing or two about style! Granite keeps well and is easy to clean with gentle detergent, but care must be taken when using high acetic products and many of these are from the kitchen cupboard not the cleaning cupboard. Products such as cooking oils, lemons and vinegars can stain granite and so it's always best to ensure any spillages are cleaned up right away.
Veneer Doors
Many kitchens are now made of hard wearing veneer, and this can be the easiest and simplest to care for. If you're caring for veneer surfaces then this should be easy with simple detergents and soft cloths. We advise against the use of bleaches and abrasive cleaners as these can mark or discolour your work surfaces.
Knowing how to care for each surface before you make any final decisions on your kitchen really is essential, allowing you to make fully educated decisions when planning. We are of course always available for a chat and can advise you on the best work surfaces for your new kitchen.