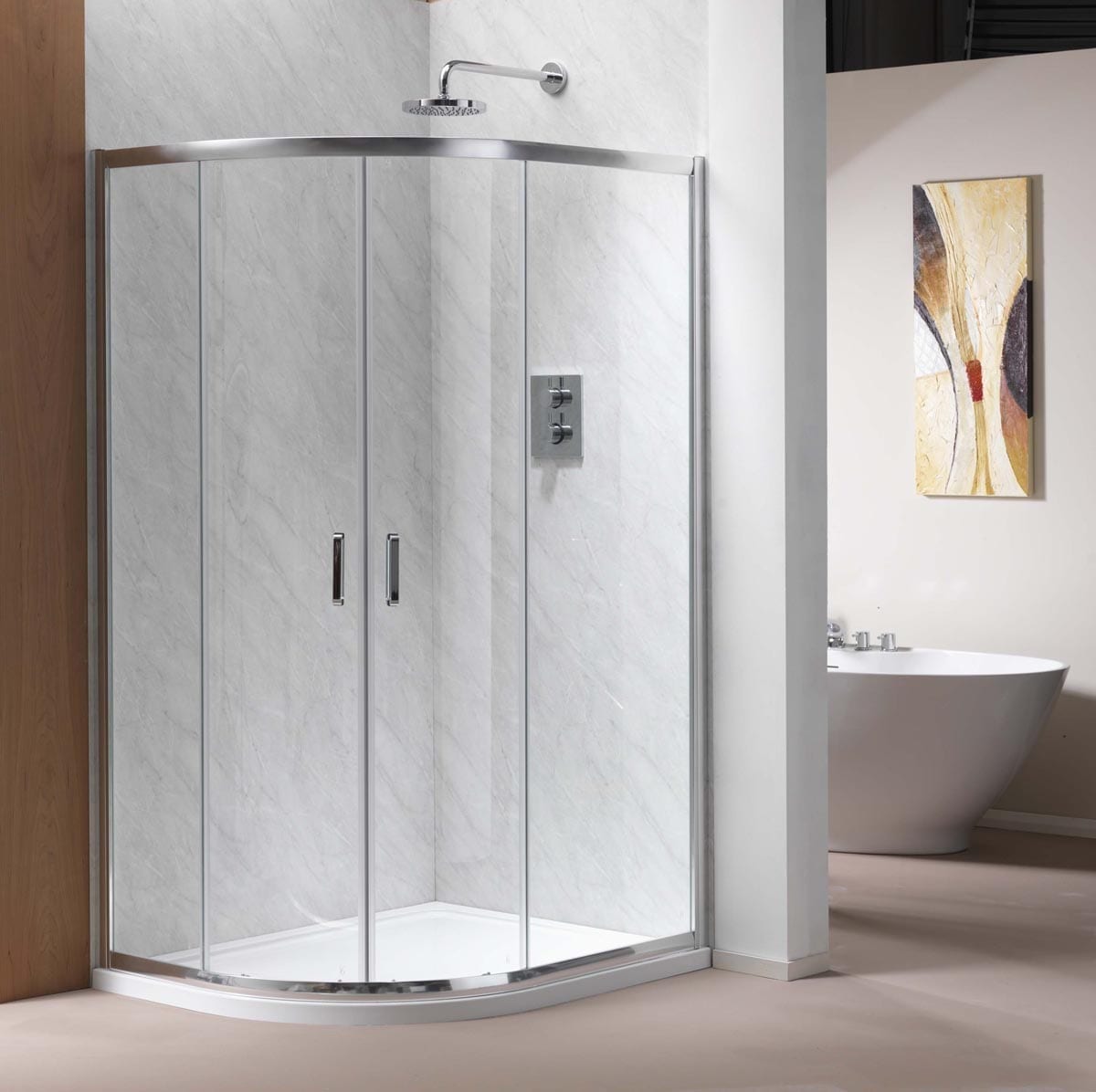 Perfect for quick and effective cleaning, en suite bathrooms and walk in showers are a not only a fantastic option for busy people and those with active lifestyles, but also perfect for those that are needing to remove the bath and make way for a more accommodating bathing solution due to personal needs.
A refreshing shower in the morning is the ideal early hour wake up call, and a relaxing wash in the afternoon can be the only remedy for a long day at work.

Because of their easy access and quick use, en suite bathroom fittings have become an extremely popular alternative to a bath and a direct replacement walk in shower can really help when you need it..

At Aquarius Home Improvements, there are plenty of showers and showering solutions available to suit all of your en-suite walk in bathroom installation needs. We are experts at accommodating for all kinds of bathroom spaces at reasonable prices, and each one of our fitted bathrooms is entirely unique.
WE OFFER THE COMPLETE PACKAGE TO HELP YOU GET YOUR PERFECT EN SUITE BATHROOM INSTALLATION or walk in showers HASSLE FREE!
From advice on how to make the most of your available en suite bathroom space, to recommendations based on your personal preferences and needs, our team can help you with all aspects of your walk in shower or en suite bathroom installation, including its design.
Once a luxury item, showers and shower cubicles are now a ensuite bathroom essential.
Leading you from the initial design right through to the completion, Aquarius Home Improvements will take care of your plumbing, tiling, electrics and all other stages of your installation process and create the perfect bathroom suitable for you.


What options are there for my ensuite bathroom installation?
When it comes to our walk in bathroom installations, the only limit is your imagination.
There is a near limitless amount of showering solutions available that are popular features in modern en suite bathrooms.
For example, why not indulge in a stylish waterfall shower?
Or, why not expand your relaxation with an impressive double shower? With dozens of options for any type of walk in bathroom, there are plenty of fantastic ideas to help your en suite bathroom reach that spa-like quality.
We have the knowledge and skill to offer every possible option at a price that works for you.
As well as offering luxury and modern showers, at Aquarius Home Improvements we also proudly offer simple accessibility solutions for showering—letting all of our customers enjoy the relaxing bath time that they deserve in a bathroom tailored to them.
We specialise in replacing baths with showers and we can also offer additional tools such as grab rails to make access easier.
Get in touch with one of our friendly team who will be happy to discuss your requirements and assess your needs.
En suite bathroom installations are available from Aquarius Home Improvements at affordable and realistic prices. Our en-suite bathroom installation services start from as little as £2495. Simply call us on 0115 9441748 to book an appointment. You can also fill out our contact form and we will be in touch to book your free design.