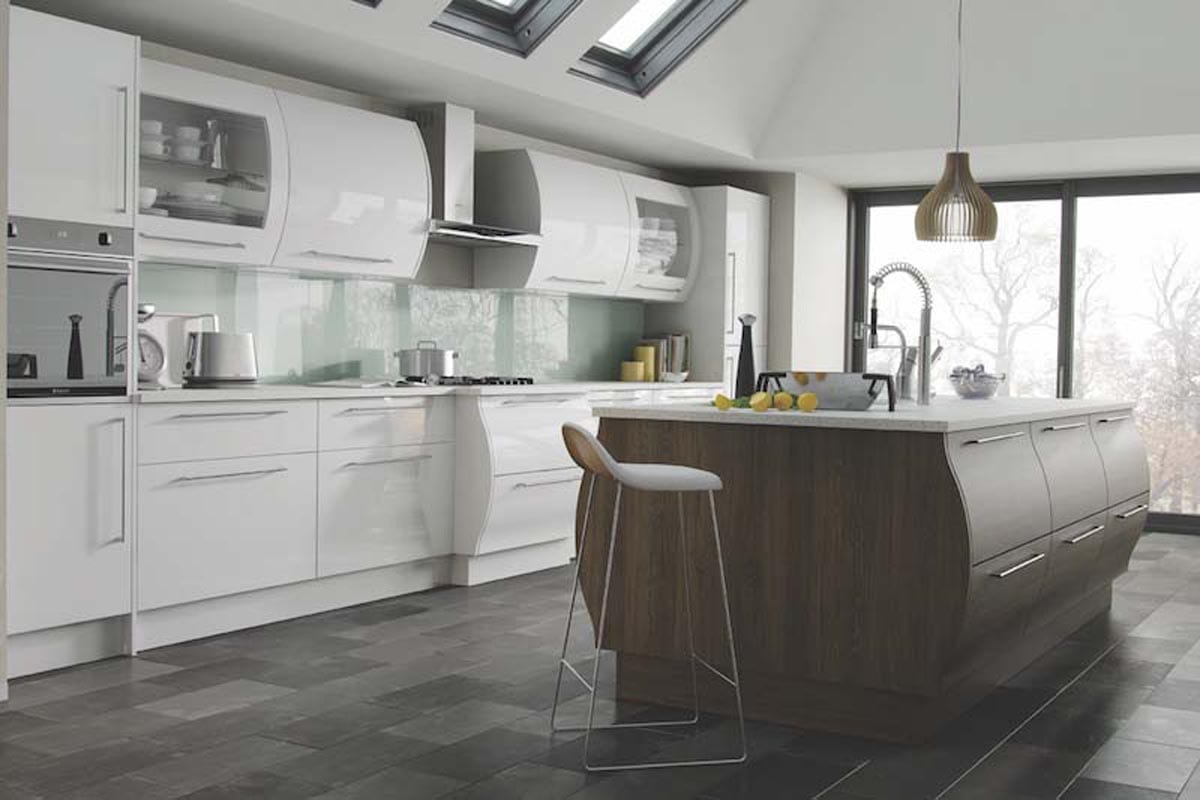 The kitchen is arguably one of the busiest and most used rooms in the home. Cooking, eating food, socializing—these are just a handful of reasons that make a kitchen the heart of every home.
Aquarius Home Improvements are able to design and install bespoke designer fitted kitchens to match your exact needs and requirements. If you previously thought your options were limited due to space and budget constraints, you're wrong.
---
All of our fitted kitchens are available in any style or any colour!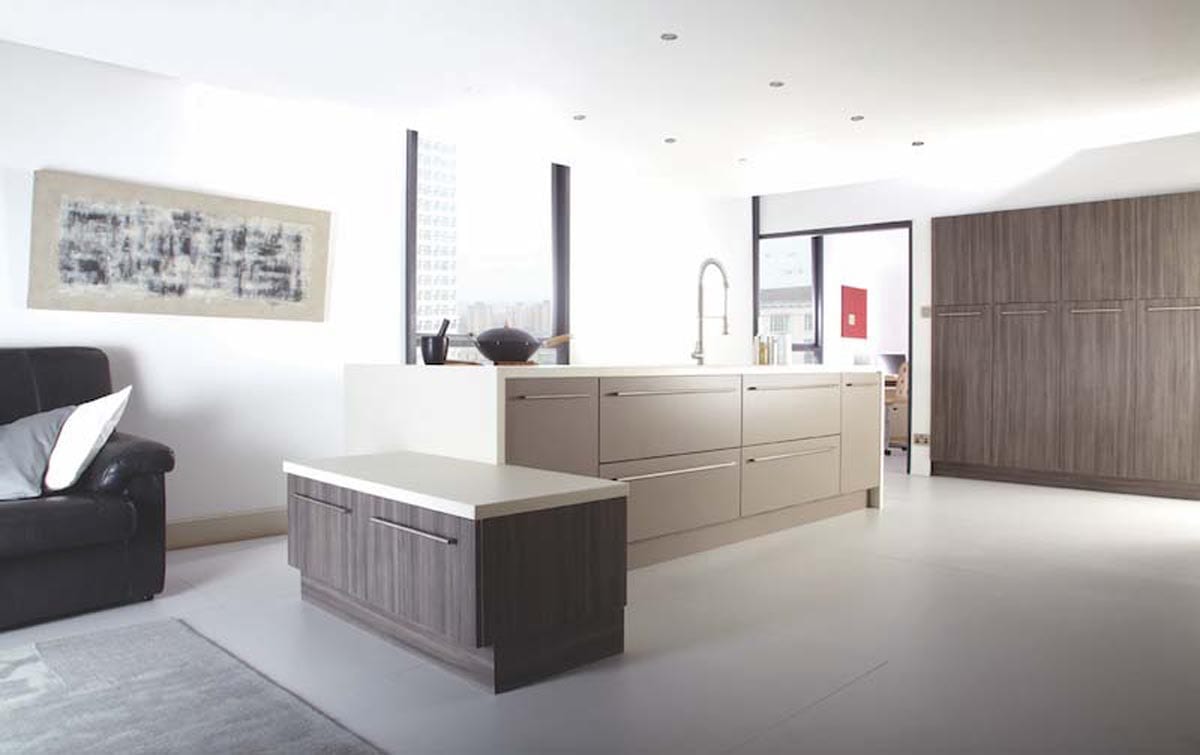 Fitted kitchen designs
We understand that every home is unique. We will work with you directly to come up with suitable designs for your home. Our plan and design service is free, giving you a chance to explore your kitchen design prior to any work.
Once you choose us to design and install your fitted kitchen, we will take care of everything. Our all-inclusive service means that you don't have to recruit any additional contractors such as electricians or plumbers in order to complete the work. All of the work towards your new kitchen is undertaken by our experienced installation teams.
---
Using our wealth of knowledge and experience, we are able to tailor your designer fitted kitchen to your exact requirements, and are able to offer you a fantastic selection of furniture and features to help you achieve the perfect kitchen space.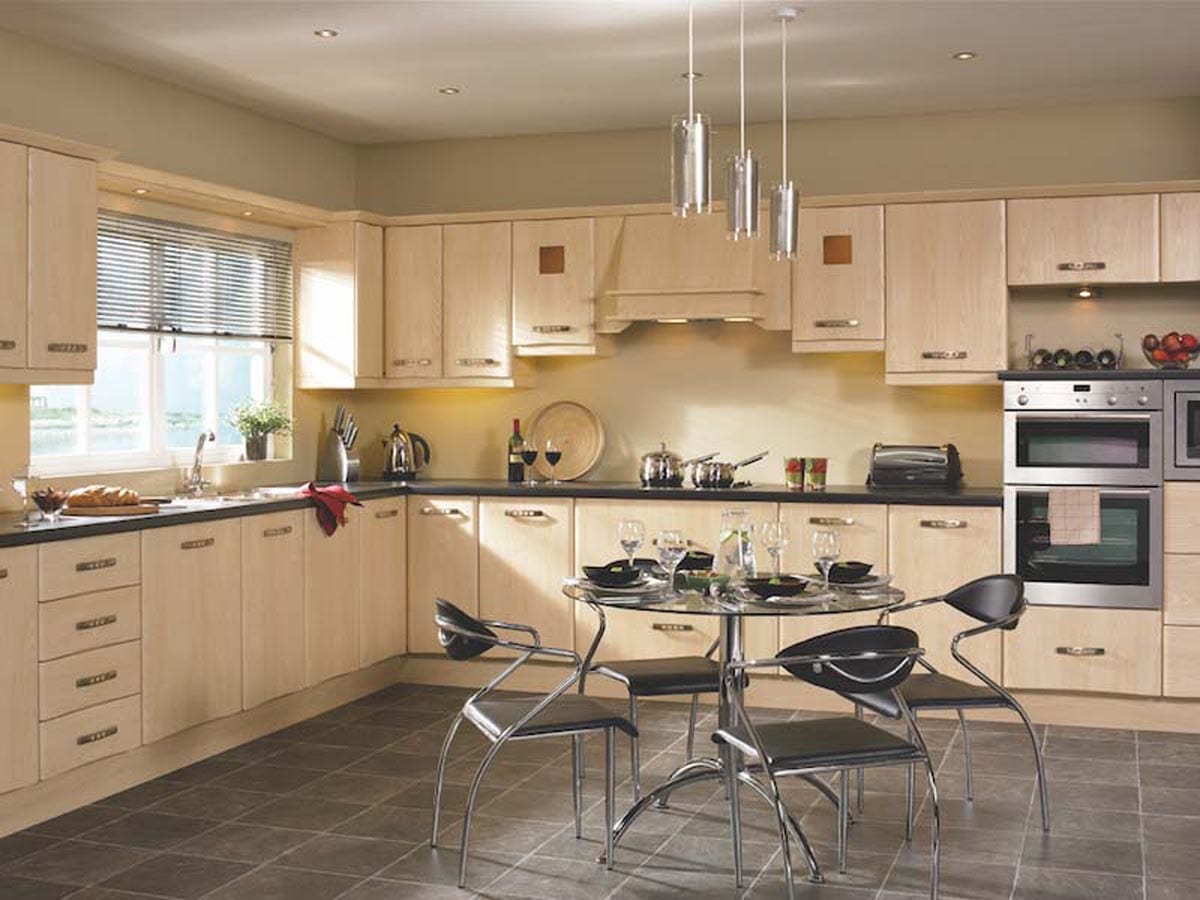 Unique fitted kitchen requirements.
Our designs are based completely on your unique requirements and allow us to plan around you, rather than having to choose from a pre-designed selection. All of our fitted kitchen units are made to measure meaning we can utilise space to it's maximum potential. No longer are you stuck with standard size cabinets and doors and traditional style units, with todays contemporary feel, you are able to have exactly the kitchen you desire.
---
Our connections and experience in the business allow us to offer you a wide range of appliances from well-known manufacturers such as Flavel, CDA, Hotpoint, Electrolux, JPD, Belling, Baumatic, Neff, Bosch and others, all at fantastic prices.
Luxury Fitted Kitchens From Aquarius Home Improvements
For more information about the many options with your designer fitted kitchen, click one of the images below.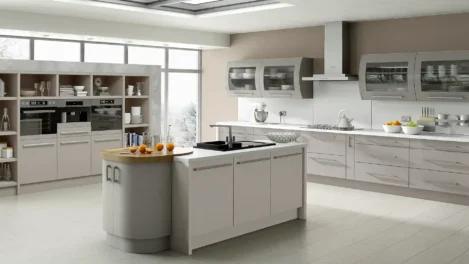 Contemporary kitchens are becoming increasingly popular in many homes. A new contemporary fitted kitchen from Aquarius Home Improvements could just be what you are…