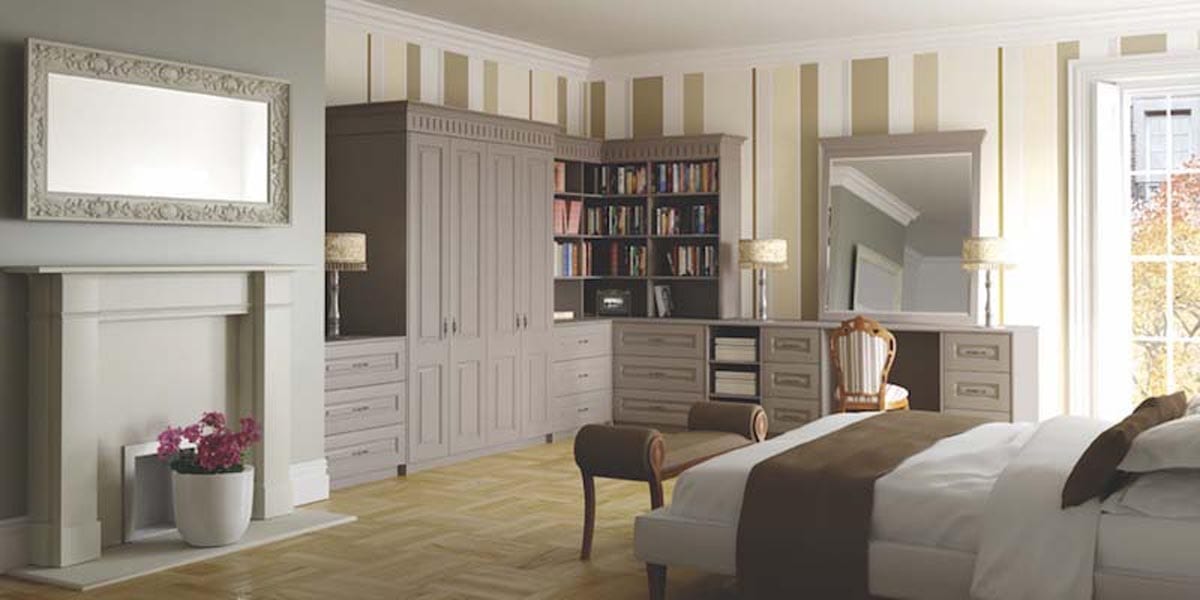 A contemporary bedroom can make the difference between a run-of-the-mill sleeping area and a luxurious relaxation space.
Not only should a bedroom be comfortable to be in at the end of the day, but it should offer ample space for the things that mean the most to us.
---
Utilising our bespoke bedroom cabinets design service which offers fitted bedroom units in any shape and size, we have the ability to design, supply and install your new fitted bedroom in its entirety.
From a complete bedroom installation to the smallest redesign, there are endless possibilities when it comes to utilizing your current bedroom space, and we are here to help you make that happen.
WHAT is a CONTEMPORARY BEDROOM?
Contemporary bedrooms are spacious and minimal, constructed with a clever bedroom design so that you can make the most of your available space without compromising on storage.
Removing larger, classical pieces of furniture, contemporary bedrooms offer ergonomic and efficient options for those who want to enjoy the modern bedroom space as much as possible.
At Aquarius Home Improvements we are able to help you achieve the perfect bedroom design for your home and personal taste.
We also offer alterations to current bedrooms, from repairs to brand new fittings.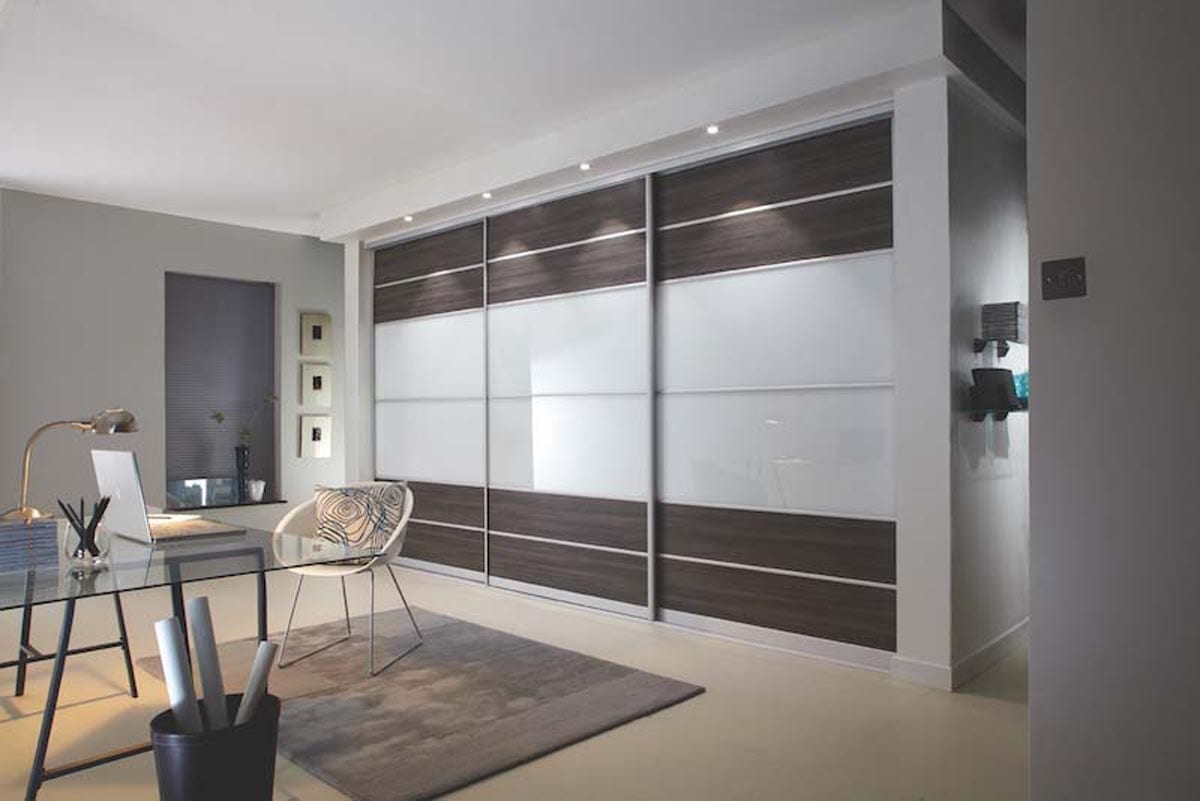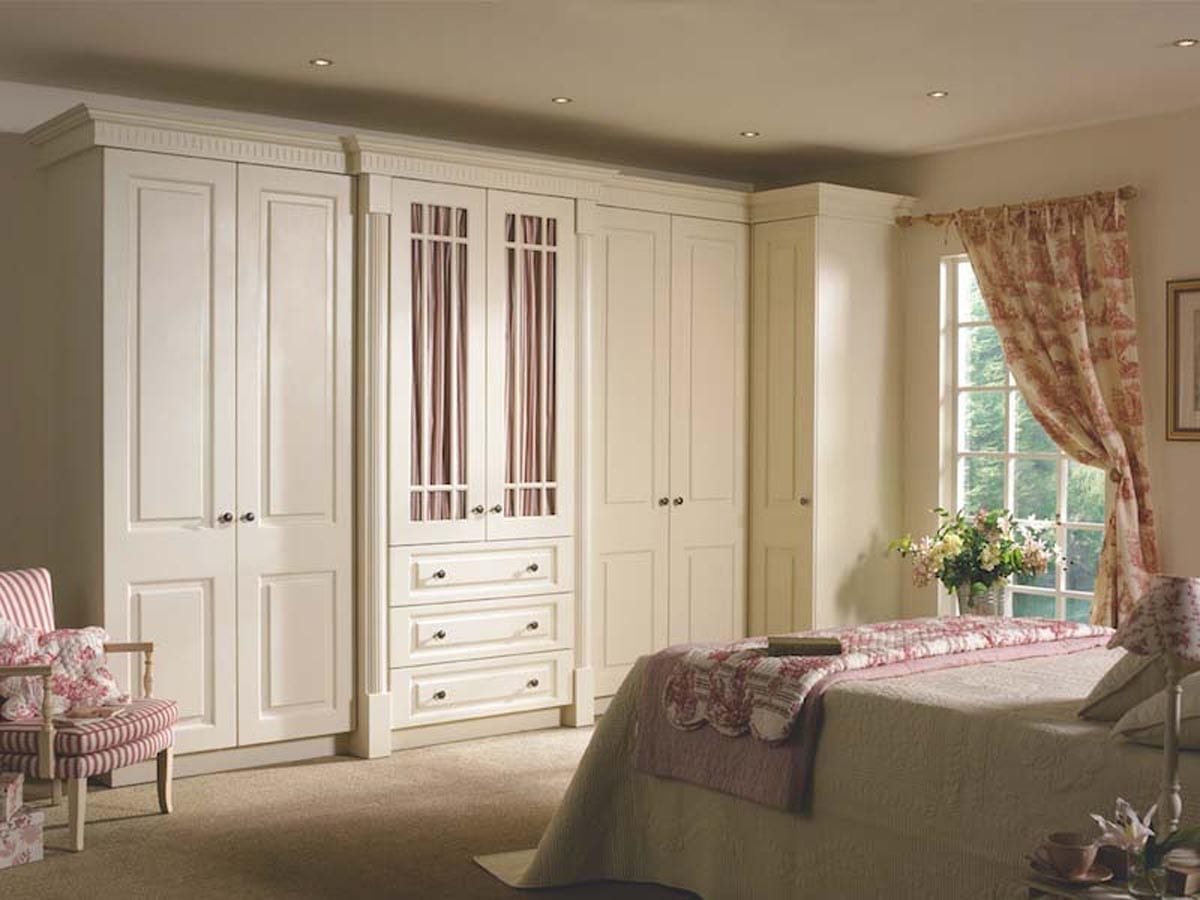 MODERN BEDROOM cabinets
If you're looking to transform your bedroom and give it a modern and contemporary look, then our complimentary consultation service will allow you to discuss and actualize any plans or ideas with one of our experienced team members.
We use our knowledge, combined with your ideas to create your ideal fitted modern bedroom at an affordable price.
No project is too small and we are able to offer essential services to help make your dream bedroom a reality.
More information about fitted bedrooms and our bedroom installation services
No project is too small and we are able to offer some essential services to help kit out your dream fitted bedroom.
For more information about the large variety of styles and colours available for your contemporary bedroom, please call us on 0115 9441748. Alternatively fill out our online customer contact form and we would be more than happy to help.