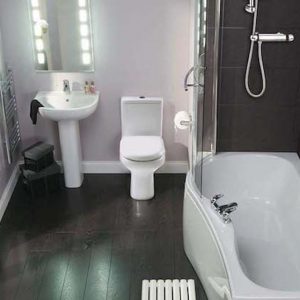 Our 'starter' bathroom package is easily accessible and beautifully simple. The perfect place to build your dream bathroom.
The perfect place to start when you're looking for a new fitted bathroom.
You'll have entire control on your bathroom's personalization, with choice of bath or cubicle as well as a wide choice of decorative and functional tiles.