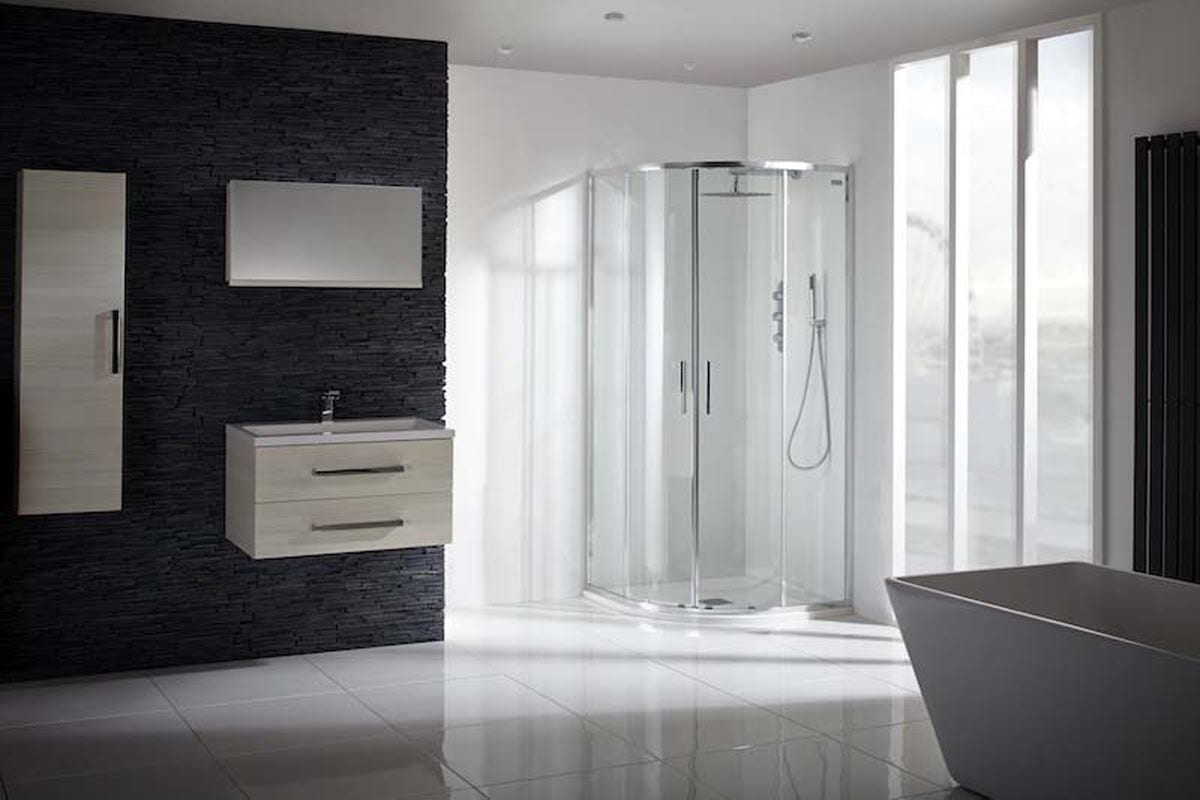 At Aquarius Home Improvements, we have always believed that the most important thing we can offer to our customers is a full installation package that takes the stress out of renovation, and ensures them with a beautiful new bathroom or kitchen.
We're not the type to leave a job half finished - as such - all of the work we undertake guarantees that our customers have a fully operational bathroom, kitchen or bedroom when we leave.
---
We are proud to be one of the first companies to offer such a service, and we have carefully created some Kitchen and Bathroom Packages to both enable value for money, as well as peace of mind.
Comprehensive Installations - All of our packages are START TO FINISH, meaning everything is included - even the kitchen sink.
---
Fitted Bathroom Packages
Change your tired old, run down cloakroom into something you would be proud to show your friends and let them use.
Wide choice of options to suit all budgets and tastes.
A brand new fitted cloakroom package at an affordable price, change your cloakroom with our new and full cloakroom package.
Through our kitchen and bathroom packages we give the assurance that our clients' bathrooms and kitchens are in safe hands, and we personally undertake each and every step of the renovation process, overseeing everything from the biggest fittings to the tiniest detail.
We decided that carefully designed bathroom and kitchen 'packages' would be a fantastic way to give clients essential items as a minimum, with room for additional personal touches. And as with all our works, there are still many personalization options that can be chosen by our customers for a truly bespoke service.
---
This way, none of our customers are left with a bathroom or kitchen that is impractical or unusable, and all of our customers are left feeling satisfied.
Fitted Kitchen Packages
Change your tired existing kitchen sink for a brand NEW composite resin sink complete in a wide range of colours. Coming with all products and…
Rejuvenate your kitchen space and give it a new life with our kitchen makeover.
Choose from a wide range of new doors, worktops and wall tiling, all in a wide choice of colours and styles.
Plus, thanks to our customer-focused pricing, this package proves to be a fantastic way to reinvent your kitchen without breaking the bank.
For those of you really looking to repurpose and recontextualize your current kitchen, our fully fitted kitchen package provides everything you need to create the kitchen of your dreams.
Whether your style is contemporary or classic, this package covers all aspects of your kitchen.
From worktops to appliances and storage, our full package includes a huge selection of styles and colours —all of the highest quality.