Bathroom tiling can totally reinvent your current bathroom. Adding luxury and introduce a modern or classical touch to your bathing space, all the while protecting your bathroom against water and damp.
If you're after a full bathroom installation or just a bathroom makeover, bathroom tiles are a certified way to make a bold statement.
Aquarius Home Improvements offer a full range of bathroom tiling and tile services to help you to design and build your ideal bathroom.
We use the latest products and techniques to ensure that your bathroom tiles last a long time, and give you pleasure for many years to come.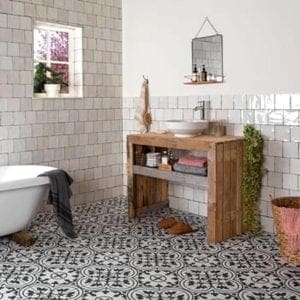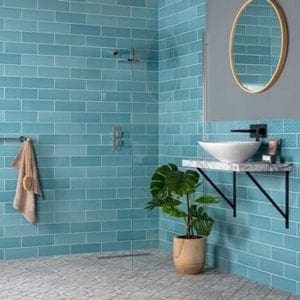 A PROFESSIONAL TILER FOR YOUR BATHROOM TILING
There are many styles of bathroom tiles and tiling solutions available, and with the aid of our professional tilers, we go above and beyond for your satisfaction.
Working with you throughout the whole project, our bathroom tiling service makes bathroom renovation easy and affordable.
We use the latest methods described is BS:5385 (the British Standard for tiling) including Tile Backer Boards, Tanking and flexible adhesives and grout.
You can be sure of a quality installation when it comes to having new tiles in your bathroom.
WHAT TYPES OF BATHROOM TILES ARE AVAILABLE?
We proudly offer a number of different bathroom tiles, and specialise in ceramic, marble, porcelain and mosaic tiling, which can be applied to both walls and floors to give you the best finish.
Modern to classical. Minimalist to continental. Our tiling is the perfect way to touch up areas of your bathroom in a bold new way.
The size of bathroom tiles has increased phenomenally over the past few years and now the sky is the limit as to what size tile you can have. We've even undertaken installations with tiles over 2 metres high, by 1m wide.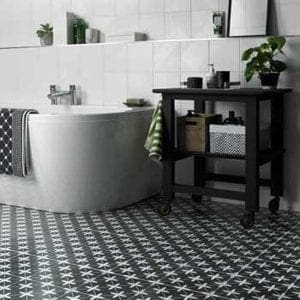 Bathroom Tiles At An Affordable Price
Our team can advise you on the best choice of tiles for your personal bathroom. We also offer recommendations on placements and materials before carrying out the work, to give you the best results. From tiled floors to tiled walls, we can help you transform your bathroom according to your needs.
No job is too small and you are guaranteed professional, long lasting results thanks to our experienced team.
If you're thinking of having some new tiling done in your bathroom, or you're just looking for some advise from a professional tiler about your current bathroom tiling, then please feel free to get in touch with us and we'd be more than happy to help.