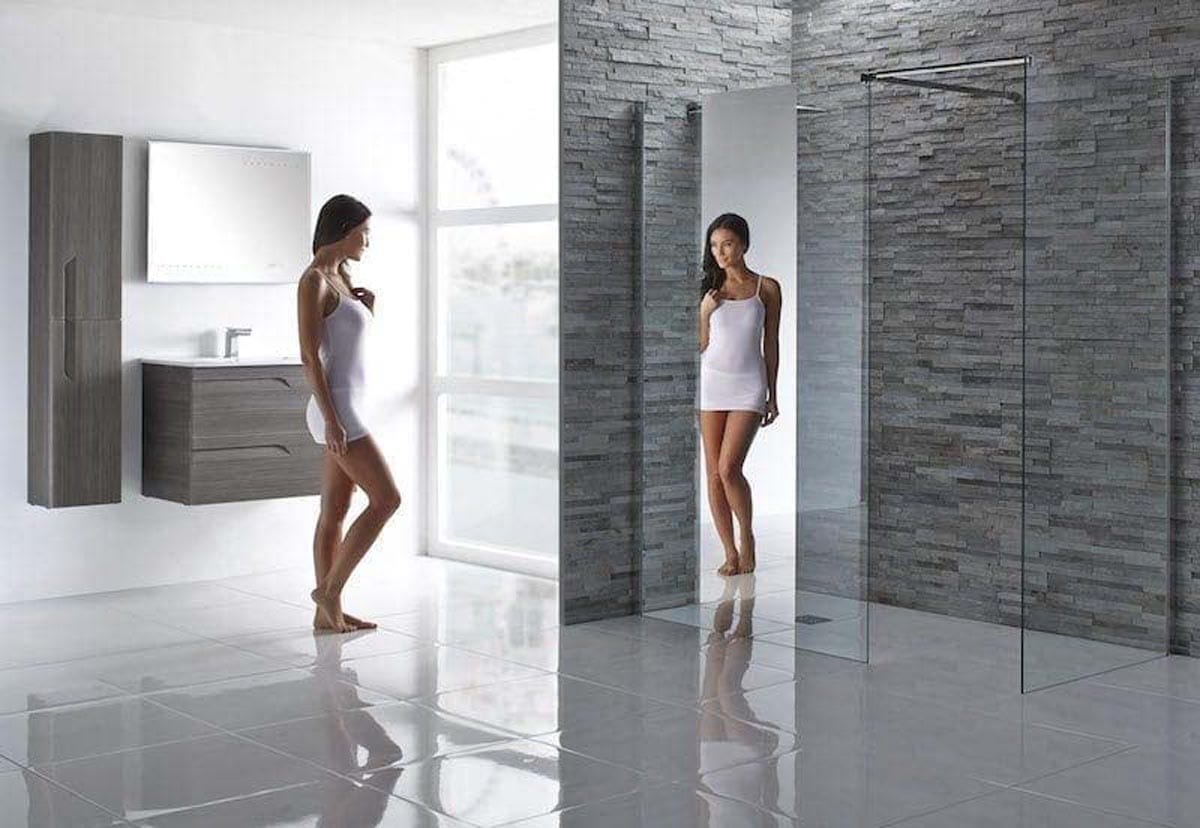 Modernise an Old Bathroom in 5 Ways
---
There are two types of bathroom. There's the bathroom that never goes out of style, classic colours and timeless fixtures. Then there's the other kind; the kind no one talks about, the relic of a bygone age in champagne or avocado that you just wish would disappear overnight. Of course the most obvious solution if you have a dated bathroom is to buy a brand new fitted bathroom and have us fit it professionally, but if that is outside your budget then there are ways you can modernise an old bathroom without a full renovation!
It doesn't have to be all or nothing, and if ripping out the bathroom is impractical or out of your price range there are many ways you can modernise the room without spending a pretty penny, and we can help!
While some jobs might be easy to do yourself, our fitters can help with the smallest job, even if you're not going for a whole new bathroom. So if you're thinking of ways to spruce the room, try these five suggestions for sprucing up the bathroom.
5 Ways to Modernise An Old Bathroom
Update the fixtures

While out of date, chances are your pedestal sink is still in pretty good condition, but it's not just the colour making it look outdated. Old brass taps, sconces and fittings can really date the bathroom and simply having some new modern fittings can bring your dated bathroom into the 21st century.

A Lick of Paint

You'd be amazed the difference just a lick of paint can make in a bathroom, and with such modern paints available you can paint surfaces that you maybe hadn't considered, such as tiles or splash backs and really brighten your dreary bathroom.

Replacing the Tiles

Retiling and getting rid of old fashioned tiles can really modernise your bathroom, even with an old suite. This works particularly well if you go for ultra-modern tiles, and you can even clash them with your bathroom suite for ironic style!

Create a Diversion

If the bathroom suite is really horrible, or overly grand as they often were years ago, then just divert. Bold wallpaper, crazy tiles, and artwork can detract the eye from an old fashioned bathroom suite and things start to look like you've run with it, you trendsetter!

New Flooring

In the mid 20th century carpets were all the rage for bathrooms, then it was lino, and if you have lino down in an already dated bathroom, it probably isn't helping. Chat with our team about rustic and modern options for new bathroom flooring and modernise your bathroom in an instant!
There are some great ideas there and we hope they offer some inspiration for you. We can work with your budget, and help every step of the way with guidance and advice. So don't despair at that avocado bath, let us help your brighten it up without going the 'whole hog'.